Benefits of Buying a Volkswagen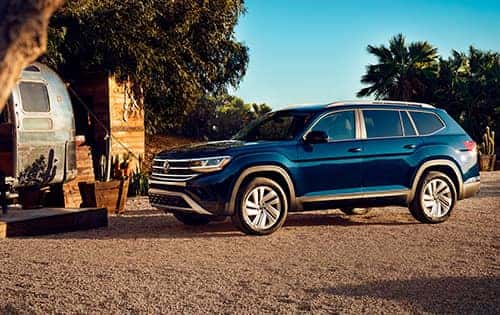 Benefits of Buying a Volkswagen
There are many benefits that can be experienced when you purchase a Volkswagen vehicle. At Pfaff Volkswagen, we make it our mission to provide our valued customers with a pleasurable car purchase experience. Our dealership is home to a very large selection of new and pre-owned Volkswagen vehicles that are waiting to be experienced. Some of the initial benefits that can be experienced when you buy a Volkswagen include premium quality services, a large selection of inventory, and friendly and knowledgeable associates to help you make your selection and purchase! In this article by Pfaff Volkswagen, we share some information about a few benefits of buying a Volkswagen. 
Click here to browse through our inventory of vehicles at Pfaff Volkswagen.
Gain access to premium quality makes and models 
The Volkswagen brand has been producing some of the great car models for many decades now. It is known as a high-quality brand with most of its cars, even those that have already ended production, still seen being driven on the streets. For instance, its iconic Beetle can still be spotted in many cities. This goes to show how durable its cars are so if you want to have a vehicle that will stand the test of time due to its high quality then this brand is your best bet.
Some Volkswagen vehicles have unique designs
The Beetle is the most legendary car model from this brand. When you spot a Beetle, you immediately know that it came from Volkswagen. Actually, it is the car that probably put this brand on the map. Aside from the Beetle, it offers other epic car designs. It goes against the grain when designing its vehicles, which makes them really eye-catching. Its cars demand attention and it is easily given by anyone who sees a car from this maker. 
There is a versatile selection
This car brand has a long line of options so you can be sure that you can find a specific make and model that will suit your needs. If you need a smaller car that can race on the streets you can go for a Jetta or Golf model. If you need a car that offers a ton of space for you and your family without compromising its performance and safety, you should buy its Atlas or Tiguan model. 
To learn more about the benefits of buying a Volkswagen, we encourage you to get in touch with our team at Pfaff Volkswagen today. Additionally, at Pfaff, there's no being handed around, no wondering if you got the best deal, and no haggling price in-person or ever. Just honest customer service that actually serves you, the customer. It's what we like to call: the Idealership. Click here to learn about the Pfaff Difference. 
Click here to find our contact information, schedule a test drive, or speak with a representative.