Should I buy the 2021 Volkswagen ID.4?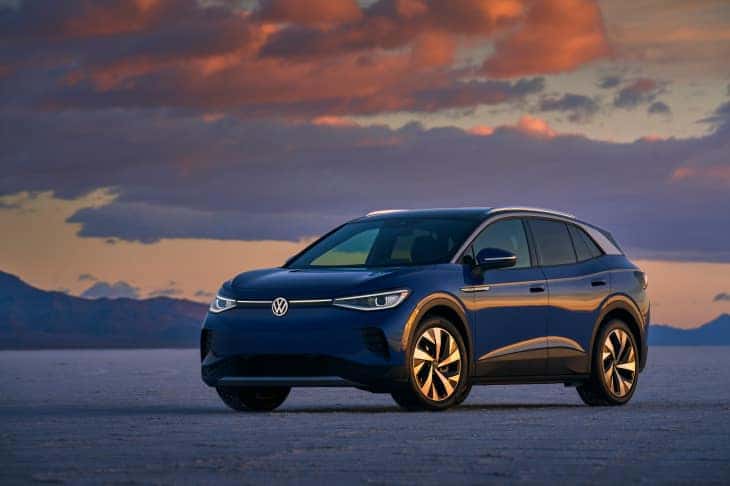 Should I buy the 2021 Volkswagen ID.4?
The Volkswagen ID.4 is coming soon to our Pfaff Volkswagen dealership in Newmarket, ON. This vehicle is premium quality and very innovative as far as technology, build materials and performance. For those customers looking for an all-electric experience in their next vehicle, then the 2021 Volkswagen ID.4 should be up there on the list. There are many reasons why you should buy the 2021 Volkswagen ID.4 from our Newmarket dealership. In this article by Pfaff Volkswagen, we share some information about why you should buy the 2021 Volkswagen ID.4. 
Click here to browse through our selection of Volkswagen vehicles at Pfaff Volkswagen.
Does it have all-wheel-drive capabilities?
One major advantage to driving an all-electric vehicle is that many models have two electric motors, one for each axle. This is the case for some versions of the Volkswagen ID.4, granting All-Wheel-Drive (AWD) to its owners. There will be trims without the second electric motor, but if your driving demands more traction through AWD, the ID.4 could be right for you.
What is the performance like in the Volkswagen ID.4? 
Electric motors provide torque instantly. It won't feel like a gasoline engine, but it will feel thrilling. In the ID.4, you get the power of 228 lb-ft of torque and 201 horsepower, which are enough to propel the SUV from 0-60 in a flash. And that's with just one electric motor. The AWD version of the ID.4 should be even more powerful.
Do I need to plan my trips because of the charging capabilities? 
If you rarely drive that far, the ID.4 is a great match for you. If you drive that far or further, the ID.4 requires time to charge back up, which usually means a few hours at a time. Don't plan to use an ID.4 to drive cross-country or from province-to-province without being able to plan out where you will charge your car on the way, and account for a substantial increase in overall travel time. Thankfully, there are new charging stations going up along major roadways on a regular basis. You can talk with your Pfaff Volkswagen associate about how to charge your Volkswagen ID.4 and where you can charge it along your route. 
To learn more about why you should buy a 2021 Volkswagen ID.4, we encourage you to get in touch with our team at Pfaff Volkswagen. Additionally, at Pfaff, there's no being handed around, no wondering if you got the best deal, and no haggling price in-person or ever. Just honest customer service that actually serves you, the customer. It's what we like to call: the Idealership. Click here to learn about the Pfaff Difference. 
Click here to find our contact information, schedule a test drive, or speak with a representative.