Where to find a high-end pre-owned Volkswagen Jetta?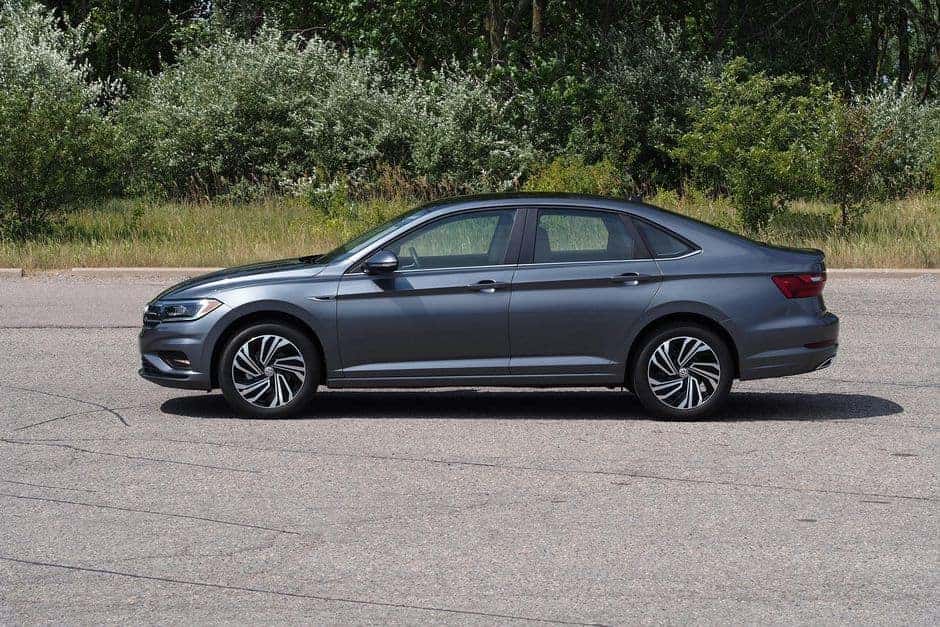 Where to find a high-end pre-owned Volkswagen Jetta?
If you are in the market for a high-end pre-owned Volkswagen Jetta, then you have come to the right place at our Volkswagen of Newmarket dealership in Newmarket, ON. A Volkswagen Jetta can be the perfect vehicle for your daily driving needs. This high-end Volkswagen sedan can handle anything you throw at it and provide your family with safe transportation. If you are wondering about where you can find a high-end pre-owned Volkswagen Jetta, then look no further than our dealership. In this article, we share some information about a few features of a 2020 Volkswagen Jetta for your research.
Click here to browse through our selection of pre-owned Volkswagen vehicles at Volkswagen of Newmarket. 
You can buy a manual transmission variant 
Although automatic transmissions have pretty much taken over, there are still die-hard manual fans out there. Luckily for them, the entry-level S, sporty R-Line, and two GLI trim all come standard with a six-speed manual to help the driver feel more in control. If preferred, buyers can swap this transmission out for the eight-speed automatic that comes standard in all other trim levels.
A fun and engaging drive 
When drivers first hear the stats for the Jetta, which produces 147-horsepower, they may not be impressed. Actually driving the vehicle, however, tells a different story. This sedan is incredibly responsive and will not leave drivers waiting when it is time to pull away from a stoplight. It also has the zip needed to merge on the highway without fear. Throw in the excellent handling and the result is a car that is all-around enjoyable to drive.
Loaded with technology 
Fancy tech features are great, but it is important to be able to actually use them. The Jetta offers drivers a straightforward and responsive touchscreen. Also adding to the ease of use here are the standard Android Auto and Apple CarPlay features, allowing for smartphone integration. Throw in other features, such as the WiFi hotspot and Bluetooth, and the Jetta has tech that is both simple to use and designed to make life easier. Available for the Jetta is also a full-screen navigation feature that allows drivers to see where they are going without losing focus on the road ahead.
Customers wanting to find a high-end pre-owned Volkswagen Jetta should come in and check out our inventory at Volkswagen of Newmarket today. You can schedule a test drive on our website. Additionally, at Pfaff, there's no being handed around, no wondering if you got the best deal, and no haggling price in-person or ever. Just honest customer service that actually serves you, the customer. It's what we like to call: the Idealership. Click here to learn about the Pfaff Difference. 
Click here to find our contact information, schedule a test drive, or speak with a representative.